Women's Synthetic Hair Wigs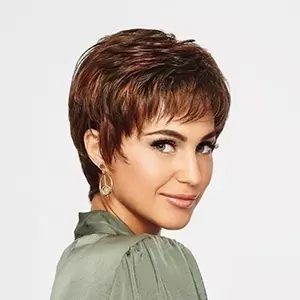 At Bravadas, we are proud to offer top-of-the-line synthetic wig options, including unique styles from the Raquel Welch line. This is one of the best-known names in the wig world, including a number of fashionable styles that are made to retain their shape for a long time to come.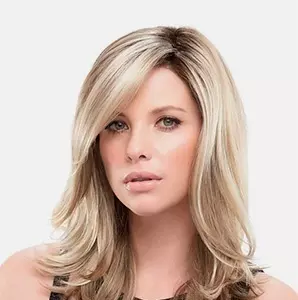 Since 1984, Jon Renau has been one of the world's leading names in wig design and manufacturing. The company has been at the vanguard of wig development, which makes it no surprise that they offer such elegant, natural-looking, cutting-edge synthetic wigs.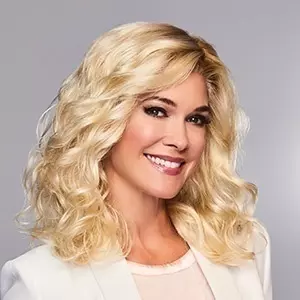 Gabor synthetic hair wigs are known for their multi-dimensional shapes and blending of different fiber types. Together, these attributes make Gabor wigs one of the most comfortable synthetic wigs on the market. We offer a full range of Gabor wigs for everyday wear, made with heat-resistant fibers to ensure optimal performance and longevity.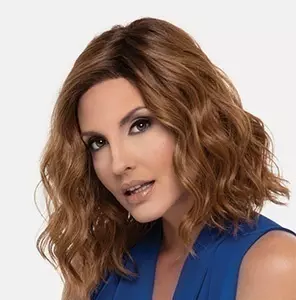 Envy synthetic hair wigs create a truly unique way to look and feel your best. The EnvyHair line looks, feels, and behaves just like it's 100 percent natural human hair, even though it's actually 30 percent natural, combined with 70 percent heat-resistant synthetic fiber. Every strand is hand-tied into a custom wig cap for an elegant look and a comfortable fit, even for sensitive scalps.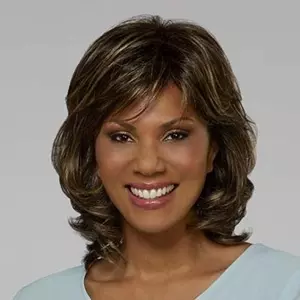 Since 1951, Henry Margu has been a leading name in the world of beautiful custom wigs. Though their reputation was originally staked on high-quality human hair, Henry Margu now offers synthetic wigs that are designed to look life-like and to fit securely.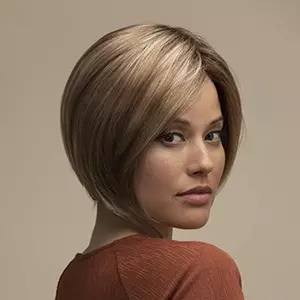 The Dimples line is an outstanding option for anyone seeking the easy maintenance of synthetic wigs, with pieces that look and feel completely natural. Dimples synthetic hair wigs come in a number of stylish options, and we're pleased to help you fit and customize your wig for total satisfaction.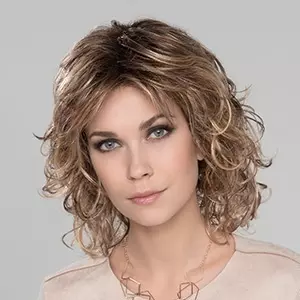 Ellen Wille is the top wigmaker in Europe, notable not just for exquisite human hair wigs but also for elegant synthetic options. Ellen Wille synthetic hair wigs encompass every possible style, color, and length; these wigs look completely natural, and require only the most minimal maintenance.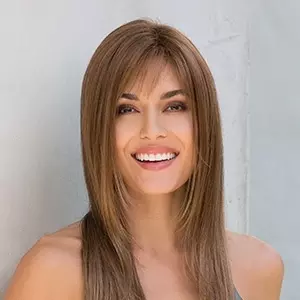 Noriko synthetic hair wigs are made to retain their vibrant shape no matter the weather or the humidity level. They're the ideal option for anyone who wants a synthetic wig that looks natural and is resistant to frizz.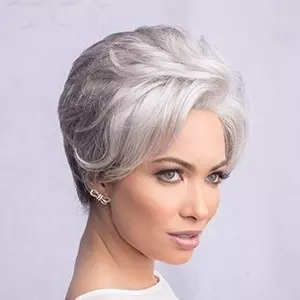 Rene of Paris synthetic hair wigs are fashion-forward, high-quality, and incredibly easy to care for. As with the best synthetic hair wigs, Rene of Paris pieces are made to look and feel indistinguishable from naturally growing human hair.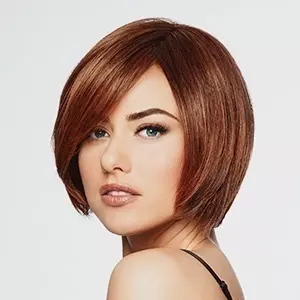 For high-quality synthetic wigs, it's hard to beat Hairdo. Hairdo synthetic hair wigs are made from the finest quality synthetic fibers. These wigs are lightweight, low maintenance, and available in any number of looks, colors, styles, and lengths.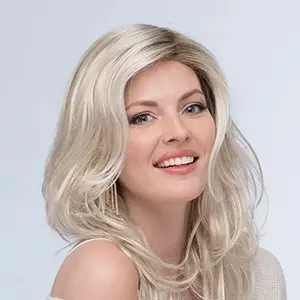 Estetica is a leading name in the wig world, known for high standards of quality and craft. These wigs are designed to look natural and come in a variety of styles, while the innovative cap constructions are intended to create a snug and cool fit.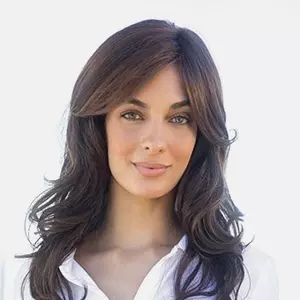 Amore synthetic hair wigs are an elegant way to have thick, full, natural-looking hair without a lot of maintenance requirements. These beautiful synthetic wigs can be shampooed and dried naturally, and they retain their look and shape for a very long time.
Men's Synthetic Hair Wigs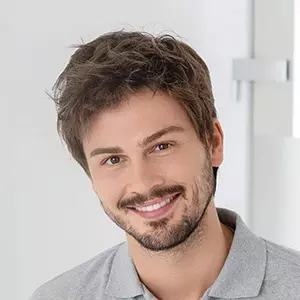 Ellen Wille wigs are some of the highest quality wigs on the European market. Their designs reflect the latest fashion trends and use modern technology in the construction of their high quality and comfortable wigs.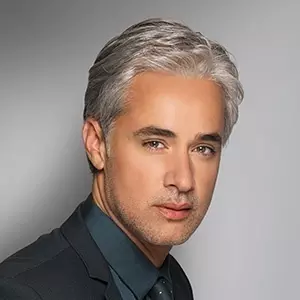 HIM synthetic hair wigs are a popular option among our male clients. HIM offers wigs that are fully synthetic and wigs made of a unique blend of human and synthetic hair, with each wig consisting of 60 percent human hair and 40 percent synthetic fiber. This is the best of all worlds: Wigs that look and feel natural, that are easy to maintain, and that deliver a high level of value.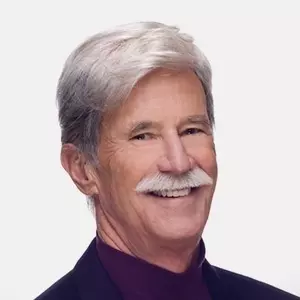 Jon Renau has been one of the world's leading names in wig design and manufacturing since 1984. The company has been a leader in wig design and development, and they create wigs designed to be stylish, comfortable, and indistinguishable from natural hair.
Get Fitted for a Synthetic Hair Wig
Often, it's impossible to tell the difference between synthetic wigs and their human hair counterparts, especially with synthetic fibers becoming more and more life-like and immaculate. We'd love to show you our boundless selection, fit you for a wig of your choosing, and give you more details about wig customization. To take the next step, schedule your FREE consultation.