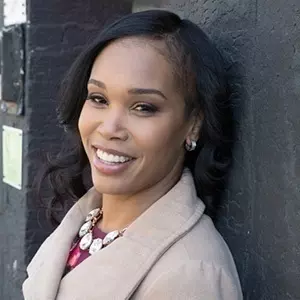 CRLAB (formerly known as Cesare Ragazzi Laboratories) is one of the foremost names in custom hair design. For years, they have been innovators in the field of beautiful, natural, and completely individualized hair systems. How does the CRLAB hair system work? These hair systems help you restore hair to areas where you are experiencing thinning or baldness. CRLAB systems can be integrated with your hair for a seamless appearance.
The system itself involves a super-thin membrane, which you wear as a second skin. The membrane is customized to fit your scalp, ensuring a snug and comfortable fit. Into that membrane, countless individual hairs are inserted. These hairs are all high-quality, unprocessed human hair, and can be styled or colored in any way you like.
We'll fit you for a custom hair system and begin walking you through the style options that are available. These systems provide long-lasting hair restoration with minimal maintenance requirements, while also allowing you to avoid the need for surgical intervention or for any type of transplantation.
One of the most popular options for custom hair systems is HairArt. One reason why HairArt hair systems are so popular is that they use 100 percent European hair of the highest quality. In fact, your hair will be custom chosen to provide just the color and texture that you desire.
These hair systems were designed to provide restoration to women who have experienced hair loss due to alopecia or chemotherapy, and are highly recommended for their elegance, comfort, and exquisite results.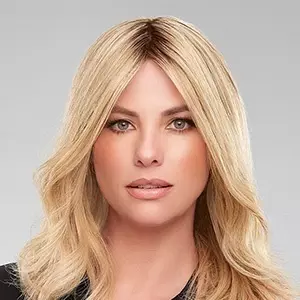 Jon Renau is one of the world's top wig makers. The company is also known for their high-quality hair replacement systems. Why choose Jon Renau hair systems for women? Jon Renau makes it possible to have a full head of healthy hair and a natural-looking hairline, without the need for surgery, shaving, or other invasive preparations.
Your Jon Renau hair system will be custom-tailored to provide a secure fit, allowing you to confidently enjoy your hair system no matter your lifestyle or level of athletic activity. Additionally, these hair systems are made with high-quality hair that integrates seamlessly with your hair, requiring minimal maintenance and upkeep.
Hair restoration systems are a great way to enjoy long-term hair restoration without surgery, and Jon Renau hair systems are among the best of the best.
Explore Women's Hair Systems from Bravadas Wigs & Hair Restoration
There are plenty of options available for addressing female hair loss. While some women may prefer the elegance and ease of a wig, others will gravitate toward custom hair systems. We provide custom hair systems from industry-leading brands at select locations.
Is a custom hair system right for you? The best way to find out is by scheduling a FREE consultation appointment with us. We'd love to show you some options, take some measurements, and begin the process of finding the right hair restoration system for you.