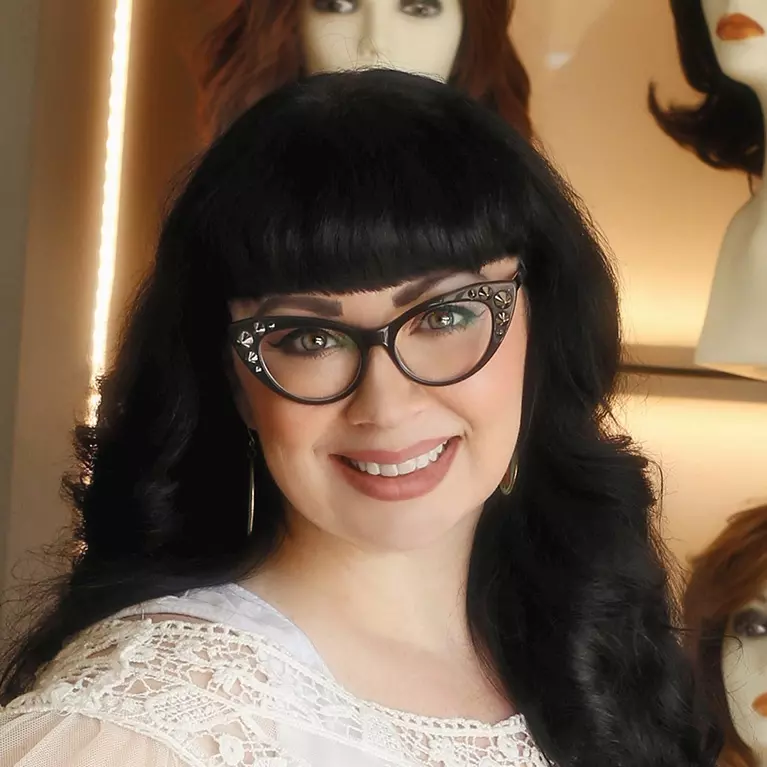 Cosmetologist/Master Hair Stylist/Dog Mom
Hi there! This is Nikki and she is so excited to work with you! Nikki loves helping her clients look and most of all feel amazing. Losing your hair is a very personal experience. Please know you're not alone. You have found the perfect place to help you with all the challenges you may be facing. Nikki is confident together you two can find the best solution for you, that will make you look, and most of all, feel wonderful!
Experience
Nikki has worked in all facets of the beauty and fashion industry since 2007. Her experience ranges from styling hair for weddings and photoshoots, styling wigs and hair pieces for clients and entertainers, teaching vintage and modern styling classes to groups, and special FX makeup and hair styling for film, television, and runway. Nikki believes it's her divine calling to help people, through her work she's helped transform the lives of hundreds of people. She is so grateful for this opportunity to help you find your shine.
Three Fun Facts
Nikki has been happily married to the man of her dreams since 2010. He's a Toy Artist and they live a really fun life together.
She LOVES dogs! They have a little senior French Bulldog and a deaf Boston Terrier. They are their kiddos! Ask her about them and she'll talk your ear off.
Foodie alert! If Nikki isn't creating beautiful hair you'll likely find her in the kitchen whipping up something yummy for her friends and family.